"May your choices reflect your hopes, not your fears," – Nelson Mandela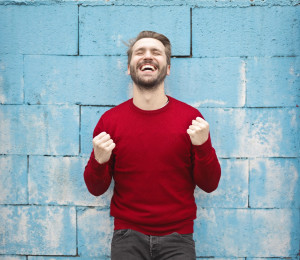 Ways to Manage Anxiety   
In composing your speech:
Write your thoughts out in an effort to completely familiarize yourself with the material. Practice it aloud as you write it. Visualize yourself performing it with total mastery and confidence.
From the beginning, make it a goal to know your key points and information by heart. Change your full outline into a key word outline, making it easier to know what comes next as you give your speech.
Use constructive self-talk as you anticipate audience reactions. This means silencing negative "what if" thoughts and instead focusing on thoughts like "What part of my speech will the audience find most interesting?" or "I found this funny — should I emphasize it in my speech?"
In practicing your speech:
Perform in front of a person whose opinion matters to you (and cares about your opinion in return). Ask them to watch out for mistakes you expect to make.
Then, perform in front of a few more people, such as your family members or your neighbors or coworkers. If you can, systematically increase the number of people each time you speak.
What problems were you afraid might show up? Are they really that likely?
If you think they are, try thinking about a coping statement, usually in this pattern:
"If I [insert problem], then I will [insert positive solution]."
For example: "If I forget where I was in my speech, I will think of my key words and briefly summarize the ones I have already mentioned."
Another example: "If I say 'um,' I will ignore it and keep moving forward with the speech, trying my best to pause silently between sentences."
In the morning before your speech:
Dress in a way that will put your audience at ease, fulfilling their expectations of professionalism and credibility, but also dress in a way that makes you feel proud of your choices. Pride in your appearance often translates to confidence in a speech.
Make sure you allow enough time to dress well, to practice your speech a little more, and to stretch and relax for a little while before you speak.
In the time right before your speech:
Make sure you are not carrying or wearing any unnecessary distractions (such as a set of keys or a puffy coat). Spit out your gum.
Take a deep breath, but do not worry about nervousness. If you show calm at the beginning, that will inform the audience's entire experience. Most of the nervousness you feel will not be noticed by the audience.
Remember, do not expect to be perfect — expect to be good.
During your speech:
You are having a conversation with a few friends about a topic that you have prepared. Maintain that mindset.
If you lose or place or start to stumble, do not be ashamed to stop and backtrack, restate, or slow down.
If you can feel your emotions taking over …

Do not turn away from your audience. Stop and take a deep, slow breath. Let it out. If you can, make eye contact with a member of the audience whom you trust.
Think to yourself, "I can do this; I am prepared; I am smart" — all true statements. (Stupid people do not seek self improvement, which is what you, a smart person, are doing by reading this.)
Think of your keywords and your topic. You care about this subject, and you want your audience to care and learn more.

If you make a mistake, it is honestly unlikely that your audience will immediately notice. Do what you can to move on with confidence.
In the time after your speech:
DO NOT linger on the mistakes made. Consider them long enough to resolve to fix them in later speaking situations. After that, move on. That speech is behind you. Future speeches will be great.