Whether on or off campus, there are still many ways to utilize the library for research!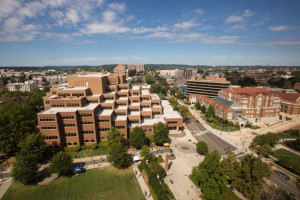 Here is some advice from our UT librarians:

Your UT librarians are here to help you in anything that you might need, so take advantage of them! They encourage you to call, email, or chat off the library website with any needs or concerns you may have.
For research related to Communication Studies, our librarian is Paris Whalon. Find further information about getting in contact with her and other information about Communication Studies Research here.